Horse and Pony Rides
Handler Led Horse and Pony Riders (Short Description):
If you're looking for a taster, we offer a 30 minute handler led Horse and Pony Ride for both Adults and Children. We can usually accomdate most group sizes!
We have near indenticle shetland ponies (sadly we lost Bruce in 2015, but we have others of similiar size), the children love them, and they provide a great opportunity for close friends or family to ride out together: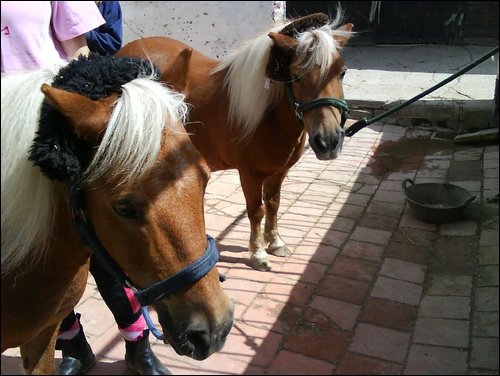 (Adults will typically ride out on a Cob or Horse depending on their size)
Better pictures coming soon!
Horse/Pony rides are fantastic for allowing people to ride without having to worry about controlling learning to control the horse first.
Prices / Costs of Handler Led Horse / Pony Ride
Last Updated: 1st of September 2016
Childrens Pony Ride Prices:
20 Minutes: £16
30 Minutes: £20
40 Minutes: £25
50 Minutes: £30
Adults Horse/Pony Ride Prices:
20 Minutes: £20
30 Minutes: £25
40 Minutes: £30
50 Minutes: £35